Your Local Insurance Agency
Our promise: to give you the best insurance options at the best rates.
Client Center
Get a Quote
  Get Your Insurance Quote
As an independent agency, we are here to help you find the right coverage.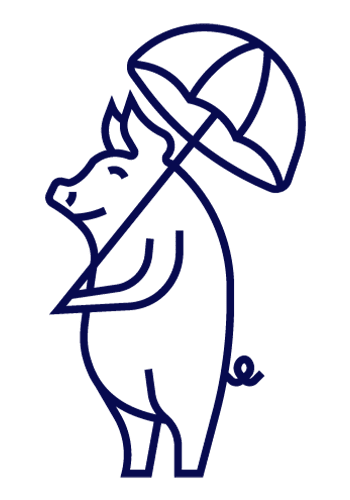 The Pines Process
Insurance can be very confusing, but when broken down, it is straightforward and logical. Here's what you can expect during your insurance experience with Pine Insurance Group.
Step 1: Information Assembly
First, we need to understand your current insurance landscape. Whether you are looking for a new policy or reviewing a current policy, we will listen to you and understand your individual needs while collecting information on the items you are looking to protect.
Step 2: Evaluation
Now that we have all the information we need and understand what you are looking for, it's now time for us to get to work! We will shop the insurance marketplace to provide you with options and recommendations on coverage and price value.
Step 3: Closing Consultation
Lastly, and most importantly—we will educate you on your options through a personalized insurance review outlining advantages, offering recommendations, and explaining the coverage to help you make the most suitable decision.
Why Pines Insurance Group?
We're here to help fulfill your insurance needs.
If you are looking to find the most suitable insurance policy for you, your family, or your business—we would love to help you. As an independent insurance agency, we represent many different insurance companies that enable us to match our clients with the most appropriate company to issue the most favorable policy at the most economical rate.
At Pines Insurance Group, we understand that everyone's situation is different— what is best for one individual or business may not be the best for another. Since we are not captive to one insurance provider, we are able to find the most compatible insurance plan with unbiased interest. The Advantage of an Independent Agency Working for You
What makes our independent agency different?
Personalized insurance solutions.
Friendly, knowledgeable service.
Building trusted relationships.
Community Focused
We give back to our community and get involved with the charities we support.
Clients Come First
We go the extra mile to exceed your expectations, no matter what you need.
Experienced Agents
We understand what it takes to bring you quality coverage.
Click it. Read it. Cover it.
Get a glimpse of the risks you face and how your insurance can protect what matters most.
Property Damage Liability
Risk Factor
You can be held responsible if you significantly damage another vehicle and/or property. Do you have enough coverage to protect yourself from the risk?
Solution
Your standard auto policy limit could easily be exhausted if you are found to be at fault. An umbrella or excess liability policy provides an extra layer of protection once your standard liability limits are exhausted. It's a cost-effective way to ensure the peace of mind you deserve.
Bodily Injury Liability
Risk Factor
It's easy to get distracted while driving. All it takes is an incoming text message, a fussy baby, or changing the radio station and your eyes are off the road long enough to crash into a pedestrian, bicycle, or another vehicle. As an owner/operator of the vehicle, you may be held financially responsible for any bodily injuries caused as a result of the accident.
Solution
An umbrella or excess liability policy helps extend your coverage to better protect you against these significant costs. It's the ideal coverage to provide peace of mind, even when the unthinkable happens.
Lawsuits
Risk Factor
You invite guests over for a pool party and one of your guests dives into the shallow end of the pool and is permanently injured. They hire a lawyer to represent them and after a long legal battle, you and your family are left financially responsible for their injuries. Do you have enough money in savings to cover your legal responsibilities as well as the legal defense costs?
Solution
An umbrella or excess liability policy increases your personal liability limits by adding protection over and above your current auto, boat, or homeowners policies - providing real financial value, as well as priceless peace of mind. Excess liability insurance is available either by an endorsement to your homeowners policy or available as separate coverage.
Watercraft Liability
Risk Factor
Accidents can happen to anyone at any time, even those who have been out on the water for years. Personal watercraft insurance is a necessity, but sometimes the limit these policies provide isn't enough.
Solution
Your standard watercraft policy limit could easily be exhausted if you are found to be at fault for property damage or personal injury. An umbrella or excess liability policy can extend those limits, providing you an additional layer of financial protection.
Umbrella Insurance 101
Make sure you cover the unique risks you face with umbrella insurance.
Click on the hotspots.

Discover your risks.

Get the right coverage.
  Contact Pines Insurance Group
As an independent agency, we are here to help you find the right coverage.